How To Add Admin To Facebook Group to manage all group queries. We've talked about Facebook fan pages on numerous occasions. But we've never stopped at Facebook groups, a compelling presentation tool that allows us to create communities around a topic. An example of this is "a community manager is a group," one attached to this blog. If you have not yet participated, I encourage you to enroll now.
Of course, you are part of one, or you may be an administrator. Whether it's an issue or not, of course. You'll be interested to know in more detail all the possibilities they offer, how to encourage it, or how to publish or intervene.
What is a Facebook group?
According to their subject, groups are categorized into different categories: sales, video games, neighbors, friends, tours, family, educational centers. Or specific, if you don't know where to classify it.
Any user can apply to join a group, provided they do not join more than 6,000 groups.
And remember that everything we publish is visible to all members.
Role of group members
Leaders: Users who suggest discussion topics, interact with other users, or respond to potential topics that arise regularly.
Moderators: Unlike leaders, they do not propose new topics but respond and participate in most discussions. As leaders, they are popular users for the rest of the group.
Taxpayers: They regularly participate with comments, but not on a regular basis.
Peeping: They are there, but they do not participate. They only read content that others have shared without saying anything.
Trolls: They deliberately find confrontation, conflict, even offensive. Administrators should pay close attention to these users.
Spammers: only care about your book. They go, they publish their link as a new post or comment on a post. And they are never heard again. Direct red card!
Types of user roles with Facebook groups.
What can facebook group admins see. It depends on what type of role you assigned them.
Administrator: The user is responsible for guiding the group.
Moderator: Its group has the same functions as an administrator, but it cannot edit group settings or add or remove administrators.
Member: The person who joins the group through their personal profile.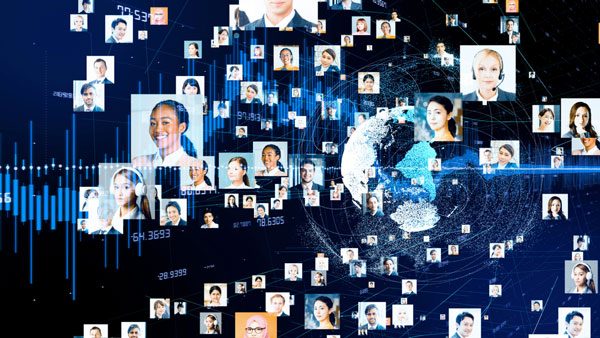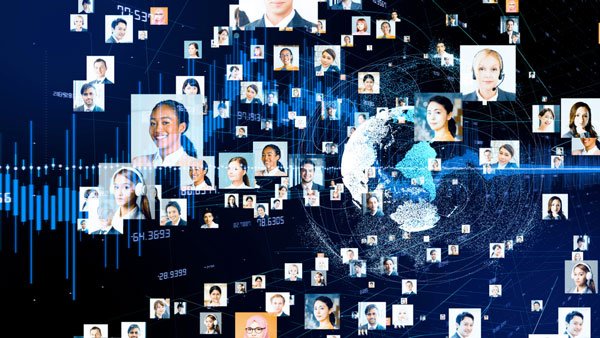 What type of group is there on Facebook?
Depending on their privacy, there are 3 types of groups based on their privacy: public. Closed or secret
Public: These are the ones that any user can join without their approval by an administrator.
Closed: They are visible. That is, they can be found in the Facebook search engine, but you cannot participate in them unless an administrator accepts the request.
Secrets: They don't appear in group search results, nor can you access them if you haven't been invited by a member of that group before. Only group members can view this content.
How to behave in a Facebook group
Be kind, especially in groups that may be more controversial. However, you are speaking for yourself, so your online reputation is at stake.
Answer the questions of others who share your knowledge. This will start positioning you as someone who knows the subject.
Ask your doubts. Don't rush. Ask something you don't know. Of course, other users have the same doubts.
Participate often in one way or another. Therefore, it is best to choose between the groups we belong to.
Don't limit yourself to sharing content from your blog. In their regulations, many groups are exclusively prohibited from participating in the sharing of their content exclusively.
Don't be a spammer. Do not publish advertising, promotional, or commercial content for a product, service, or company with nothing to do with the group theme.
In the event of a conflict with a user, it's easy to notify administrators so they can take action.
Be thankful. When you have a problem, thank the people who help you.
How to add admin to Facebook group
Facebook groups are private places where people share common interests or hobbies. Allow you to update, share photos, files, and chat with other members. You can have up to 6,000 different groups. Join groups or create your own group.
If you have already created a group, and you need how to add admin to Facebook group to share the group's tasks. You should do the following:
Once in the group, we go to the members
We search for a member by name in the member search bar
Left click gear and set administrator
Facebook Group vs. Fan Page
The property, Any user, can create and manage a group on their own. In contrast, creating a fan page requires permission from the brand, company, or entity.
Publication authority. In a group, any user can always post on their own. The one who publishes on the fan page is the administrator, always on the fan page. Let's keep in mind that a fan page cannot join a group.
Statistics So far, one group has not provided statistical data. But recently, that has changed. However, the statistics are minimal. It is possible to know the best posts, the days and times of the biggest conversations, or the important partners.
Types of publication. You can post videos to a group, create live videos, conduct surveys, upload files, sell anything, ask for recommendations, create programs.
Privacy does everything that is published in the user group publicly and from their profile. If the group is public, this content can be viewed by any user. If private, by members.
Invitations. Groups have the option to add directly to our contacts but don't. It cannot be delightful if someone joins you in a group with nothing to do with. You or even if you are against the topic being discussed.
Facebook Ads. Posts cannot be promoted by post. But fortunately, a group's posts reach far beyond the fan page. In a group, the more conversations a post has, the higher visibility it has.
10 Tips for Successful Group Management
While we've seen how to manage a fan page successfully. Today we're going to look at what to do, but with a Facebook discussion group. Here are 10 key points:
Default theme A group must bring together a group of united users in a common interest. Without a specific theme, there is no group. They can be very diverse for cooking groups, hiking, or digital marketing. To identify, the group name must be explicit in terms of its subjects.
Specific group rules. The next point outlines how we should behave in a group, but it doesn't matter that it has written rules that explain how to participate in the group.
Plan different topics to discuss. As a group administrator, you should keep it active. Therefore, it is easy for you to start cage planning from time to time, engaging in a pre-planning, various conversation topics of interest to this group.
See who you recognize. Before adding a new member, if the group is closed, check their profile to see if it is a real account and linked to that title.
Create special content for members of a group. If this group is linked to a brand or company's fan page. It's easy to create exclusive content for the group's members. That way, you will get the most out of their loyalty and relationship with this group.
Share information of interest to third parties. In a group, it's easy to share articles, videos, or any valuable material, in addition to suggesting topics of discussion.
Encourage participation. Start a discussion topic around a topic to get your party's opinion or approach them about this issue as a professional group.
Answer the query. It takes a lot of dedication to be a group manager. The more followers, the more activity and, therefore, more attention will be required. Therefore, you should pay close attention to all the topics and comments published in case you interfere in one way or another.
Identify those who help other users. Unintentionally, more active users will appear. They will be responsible for responding to other users, initiating discussions, or managing possible social media crises. You must identify with them and have a good relationship with them.
Affiliate with members. A group needs commitment from the administrator. If you decide to create a link to your fan page, do it. Consider it a social media tool in your social media marketing plan.
I think I have covered every aspect of how to add admin to Facebook group. If you want to add something else, it's your turn. For my part, I invite you to join this blog group, A Community Group. A place to share knowledge, experiences, and content on digital marketing and social media. I look forward to seeing you there! Still, you didn't get it on How To Add Admin To Facebook Group then please post in my group above I will personally help you.