Are Gaming Laptops Worth it in 2023?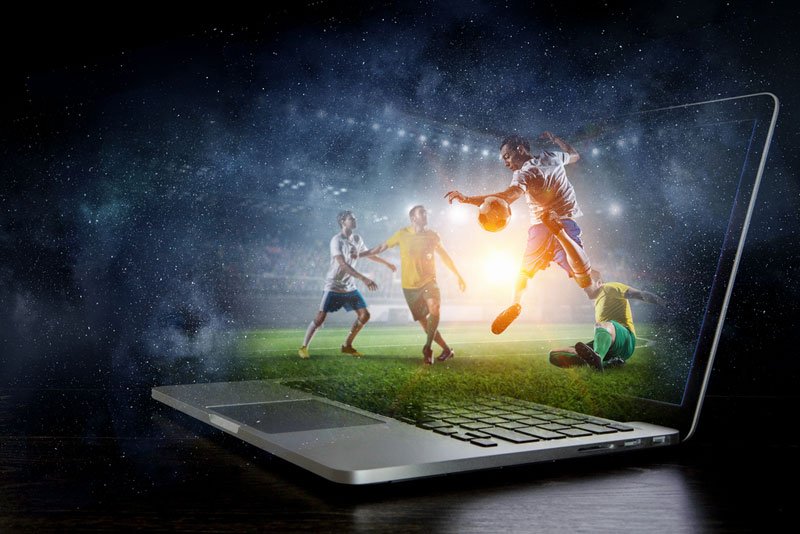 If you are reading this article, you may be wondering are gaming laptops worth it. In my case, I have a 14-inch MSI gaming laptop from 2016, which has given me a lot of pleasure but also some unpleasant surprises. Before we continue, let's look at some of its key features:
Features MSI GS40 6QE-041ES.
| | |
| --- | --- |
| Year of departure | 2016 |
| Price | 1000$ |
| Processor | Intel Core i7-6700HQ (2.6 GHz – 3.5 GHz 6 MB) |
| Ram | 16 GB DDR4 SODIMM (2x8GB) |
| HDD | 1TB (7200 rpm S-ATA) + 256GB SSD (256GB * 1 NVMe M.2 SSD by PCIe Gen3 x4) |
| Screen | 14 "LED Full HD (1920 x 1080) 16: 9 anti-glare |
| Graphics card | Nvidia GeForce GTX 970M 3GB GDDR5 |
Performance or production.
Even though it is the laptop of 2016, its performance in 2020 is more than enough to move to the Triple AA Games (last generation). In most cases, it transfers them to more than 60 FPS with a high resolution of 1080p and 60 graphics. To reach this rate of frames per second, it is only necessary to reduce the graphics, for example, in Red Dead Redemption 2.
In my case, I mainly play Street Fighter v Arcade Edition, a game that I also have in the PlayStation 4 console version and which has excellent graphics level. Two years ago, I bought the PC version on the Steam gaming platform at a ridiculous price after playing on the PS4 for over a year.
I've never played it on a console since I first tried it on a PC, and there's no colour! He used a MedKitz Arcade Fight Stick Tournament Edition 2 as his controller, and you can't imagine this incredible experience even with a 14-inch screen. I played on a 49-inch TV on the console, but I don't remember it at all. The appreciation and fluency of the game made me fall in love from the first moment.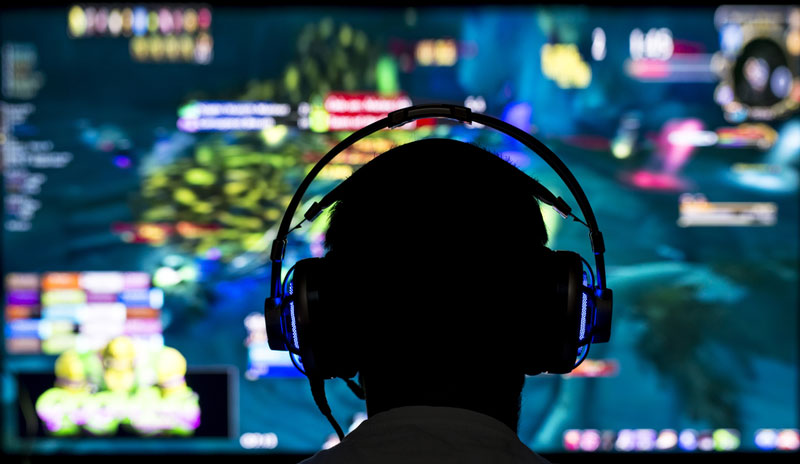 Benefits of Gaming Laptops
Do it wherever and whenever you want.
There are advantages to having a gaming laptop and not just when it comes to playing games. Being a relatively powerful computer, you can use it to work, edit videos, 3D graphic design … Before the epidemic, I took AVE to Madrid at least twice a month.
The departure was for work, but the return … it was pure evil! Playing over three hours of Legend of Zelda: Breath of the Wild with an original PlayStation 4 controller, at this point, you're convinced to think a gaming laptop is worth it, right?
Give yourself a deputy in the holiday apartment.
On vacation in 2020, of course, I also took the laptop to the beach apartment where we stayed for about two weeks, and yes, I used it more than I could ever have imagined. The excuse was to watch movies, but honestly, "I have a bad thing …". I have fought more than one battle, and you say I do not know if this can be considered an advantage.
Disadvantages of gaming laptops
It's too expensive.
I could buy a good desktop with better features for the price of this laptop. We're paying attention to the ability to play next-generation games at Corner Starbucks. What if it's worth it? If you're always going to put it on the table, I'll tell you, without fear of being mistaken, go to the desktop without hesitation.
High temperatures during play.
Some reviews say otherwise, but I confirm that this particular model (MSI GS40 6QE-041ES) gets very hot, so you can easily take it out in other gaming laptops.
If the GPU starts working hard (you start playing demanding games), you will notice in a few minutes that the upper part between the screen and the keyboard becomes "red hot". No one is forcing you to touch there. That's not the problem. The bad thing is the apparent drop in FPS and the risk of sudden death our team is running. So we have to take action on this issue.
A cooling base is essential for long gaming sessions if we want to play at maximum performance without unpleasant surprises. I have the Mars gaming model you see in the picture above. Its design is attractive and costs a lot of money, so it is a good shopping option. If you have MSI, then the red LEDs are also in tune. If you are interested, I will leave a link below.
The GPU needs a power adapter to perform 100%
This is probably the biggest disappointment I have had with this laptop. If you are playing demanding games and do not have a power adapter connected, the graphics card (GPU) does not work at its maximum capacity, and the reduction in performance is brutal (not more than 30 FPS). This is not unusual in the MSI model. It happens in many other models and brands. The more powerful the graphics card, the more you will see this problem.
Continuing the power issue to make the GPU perform 100%, it was accompanied by another additional issue: the size of the power adapter. It's enormous and weighs more than a laptop. Undoubtedly, I'm slowly dispelling the illusion.
Results about whether a gaming laptop is worth it.
As you've been able to observe, no matter how particular and powerful your gaming laptop is, it has a series of apparent disadvantages that carry a lot of weight when you decide to buy it (and I just am not referring to the charger). I'm not sorry about the purchase. I enjoyed it and continued to do so every day. I am making this entry from my beloved MSI.
If you do not have the capacity for a desktop computer, you travel a lot, or it is just a wish that your body asks you, buying a gaming laptop would be a good choice. Conversely, if your PlayStation is a stable place and your budget is tight, it is clear that the laptop will not give you what you need.
Do you know How to choose a gaming laptop?
If you are a gamer and like to spend time playing video games on your computer, many laptops are designed to meet all your needs. Gaming laptops are often equipped with excellent quality components, robust and durable at the same time, and are the best candidates for renewal.
And not only that, some advanced models become much cheaper without losing their excellent gaming features. Here we offer you a little guide not to get lost.
Which graphics features to choose from?
When it comes to gaming laptops, the first criterion to consider is graphic performance. Although they are designed to offer maximum gaming pleasure, not all models are the same and offer very different graphic features. The component that guarantees these features is the computer's graphics card, which can vary significantly in size and age.
However, a potent graphics card is not always necessary. Therefore, choosing the graphics card according to the required performance is essential so that the video games that have already been acquired or those that are being acquired can work well.
A synchronized storage space.
As time goes on, video games are becoming more and more demanding in terms of storage, even though they are usually a source of a lot of trouble for many gamers. Therefore, it is essential to select the gaming laptop model with enough memory so that you can save your games without having to uninstall and uninstall them constantly. There are different solutions for this.
HD hard drives are attractive because they offer a lot of storage space at an affordable price, but they're slow to write and read files, significantly extending game loading times. In contrast, SSDs are faster and allow faster reading/writing but are more expensive and less capable of being priced like HDD.
Select the processor and RAM memory carefully.
In addition to the graphics card, there are other essential elements to a gaming laptop setup. The latest games require a lot of computing power in most cases and a lot of RAM to get a smooth result.
This is especially true for gamers who use additional programs during gaming sessions, such as group lawyer discussion programs, video game distribution platforms or streaming recording programs. In addition, it should be noted that some models of gaming laptops allow improving RAM with additional slots if necessary.
An up-to-date operating system.
At the same time, the latest operating system is one of the essential elements to guarantee the best performance of gaming and the safety and stability of the computer. An older operating system is often a cause for concern.
It can lead to instability risks or compromise the security of user data and prevent some from playing games. Fortunately, updating the operating system is easy, and most refurbished computers offer the latest updates.
A brand and design according to your tastes.
Laptops are probably computers that have a great personality in terms of design. Each brand offers a unique style with specific materials, colour codes or finishes. Asus, for example, offers equipment with its ROG range, clean and sporty design, and sensible and compact.
On the other hand, Acer offers larger and less sophisticated equipment, with its hunter and nitro range, which looks significantly sportier. Finally, older models have a more similar design to current models, with no ergonomic improvements or additions that manufacturers have added over time.
Enough contact for all your needs.
Another thing a gaming laptop needs (more or less than the previous one) is a very diverse connection to get all the necessary equipment. It could be a microphone, a gaming mouse, an Ethernet cable connection or a headset with HDMI ports for a multi-screen, all of which require synchronization and a large number of connections.
Not only that, but it is essential to pay attention to the technology used, especially for USB or HDMI ports, to use them as needed.
Can You Find a Cheap Gaming Laptop?
Gaming laptops are the real hub of the latest systems. Because of this, they are especially expensive computers for potential low-budget buyers of new devices. Not surprisingly, it is not uncommon for gaming laptops to have a budget of around 1000 1,000, which is considered the minimum. And that's where refurbished gaming laptops come in, which retain all the features but are much cheaper than newer models and allow access to standard devices at a lower cost.
If you want to get a gaming laptop, you can quickly fulfill your desire in the back market, with models that offer many different configurations tailored to your needs. And what's better, the price is significantly lower than a new model, which is at the same time an economical and environmental solution and with great gaming features.