There are different methods of topping up for the Asda mobile. Every method has a separate procedure. But a question arises that how to top-up Voucher.  Now let me explain the methods of top-up with complete detail.
We will also discuss the Asda minimum top-up after the discussion on the top-up procedure. There are different limits for the Asda minimum top-up depends on debit/credit card and voucher by stores.
Following are the different methods of top-up. And these methods are the answers to the single question that "how to Asda Mobile Top Up .
Top-Up by a text message.
Top-up by text message is a straightforward way of topping up. In this method, the first step is to register your debit or credit card by calling on 2732.
After the registration of your card, you will go to the write message option of your mobile. Write the word "TOP-UP," then write a hash sign like #.
Then write the amount and again hash sign and then in the last write the last four digits of your debit or credit card and send it to 2732. For example, TOP-UP#20#1234 and send it to 2732.
Top-up by a phone call.
Top by a phone call to 2732 is the second method of topping up. For this method, registration of your debit or credit card is the initial requirement for the top-up.
After the debit or credit card registration, call 2732 and select option no.1, option no.1, and again option no.1 for the topping up through the automatic system.
Top-up by "top-up Card method".
The top-up card can be achieved by the Asda website and find the topping up option, then fill in the blanks after clicking on the "topping up" option.
This procedure comes under the category of Asda top-up online. For the loading of the top-up card, another way is to go to the Asda store or any store that has the display of the top-up logo.
This procedure is also called the Asda mobile top-up online.  You can receive your top-up card at the stage of receiving your new SIM card but if you did not receive it at this stage, then also apply the same procedure of website topping up.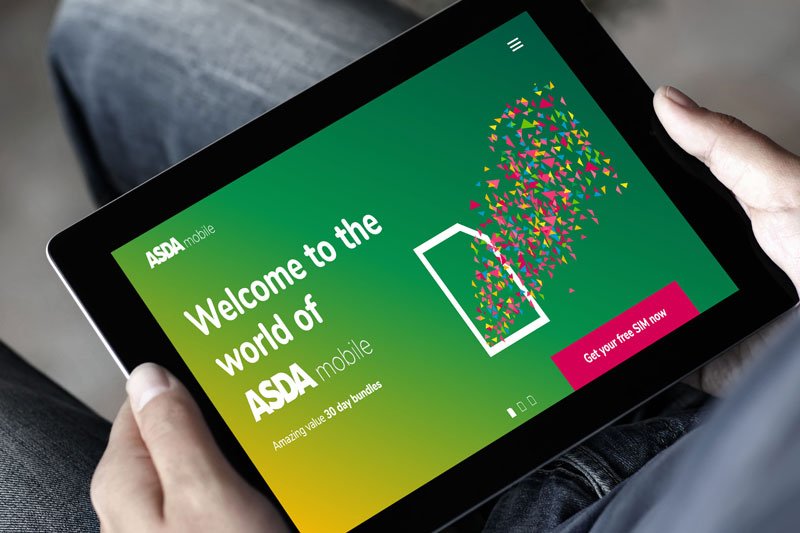 "Voucher method" of Topping up.
The voucher method of topping up is the last method of topping up. Any person can purchase the voucher of top-up at checkout of the website of Asda network.
Checkout is actually "the option" in the Asda network's website or any other network where you pay for the network services.
After purchasing the voucher, you will call on 2732 from your mobile, then you will choose option 1, then option 2, and then you will enter the code of your voucher, which consists of 16 digits.
You can purchase it from the kiosk of online stores of Asda network's website or from any online store of Asda network that has the top-up logo.
Online stores mean the online websites of companies.
These companies offer the goods and services for selling through these websites without involving any human efforts.
What is the limit of top-up?
If you are the user of a debit or credit card, you can top up from one pound to 30 pounds. You can select any amount for the top-up between 1 pound to 30 pounds.
To prevent any fraud, the Asda network has set the limit of 30 pounds for a daily top-up, 60 pounds for a whole week's top-up, and 12 pounds for the whole month's top-up.
The top-up facility by using the web store of Asda mobile is also available. By using the Asda network's web store, you can buy the e-voucher, or the top-up card facility can be available up to the limits of the following amounts.
£5
£10
£15
£20
£25
£30
£40
£50
What IS the "recurring top-up method," and how is its procedure?
It is the automatic procedure of "deducting the charges" for the network provider's particular plan. Network Company directly deducts the charges from your registered debit or credit card.
In this method company top-up the mobile of their customer without giving prior notice to their customers.
In recurring top-up payment is deducted after every 7, 10, 14, or 30 days. You can also set the limit of days by yourself. You can set the limit from the first date of the month till the 28th of the month.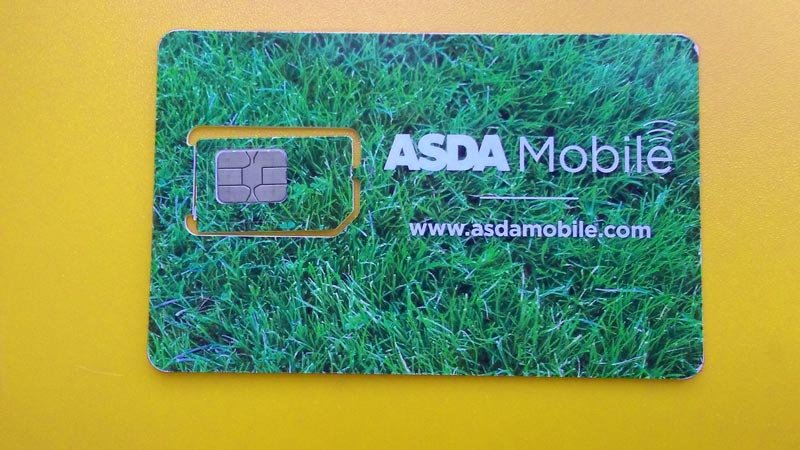 The amount which you have to decide is between £5 to £50. For the recurring to-up, you will have to dial 2732 with your mobile or also can dial the number "0800 0792732" in case you are using the other phone for the registration of debit or credit card.
But if you have registered already your debit or credit card, then just go to write message option, type there "AUTO TOP then writ the hash(#) sign, then amount, after it writes hash sign, then write the limit of days(frequency of days) and then hash sign." For example, "AUTOTOP#10#30#1234".
After submitting your text message, the network provider will send you a text message that will consist of the details.
Expiry of Top-Up
There are 180 days in which you should make a chargeable call or text message. If you make no call, no use of internet data, and no text message to anyone, then your top-up will expire automatically.
Due to not using your SIM in the last 180 days, your call will be directly forwarded to the Asda network's automated service. It means that you cannot call anyone anymore.
But your SIM will remain active for the inbound calls. You will be able to receive a call but not be able to dial the number to anyone.
For the activation of your SIM again, you should make a call on 0800 079 2732. this call will be free of cost.
What if someone did not use the SIM for a longer period?
In the case of Unused SIM from the last 270 days, all services will be expired, including the inbound calls. All your credit in your SIM will be expired.
For your SIM activation, you will have to purchase the ASDA TOP-UP voucher and make a call on 0800 079 2732 from your phone. This call will be free of cost.
If you are not using your sim for the last 360 days, your network connection will be disconnected completely. Your number will be deleted completely in this case. The company will not reactivate your SIM if you are not using it for the last 360 days.
VIDEO GUIDE:
How to use Asda sim card Top up
It's easy to use an Asda sim card to top up your phone. Whether you're activating a new sim card or adding credit to an existing one, this guide will take you through the steps so you can start using your Asda mobile plan straight away.
First of all, make sure that your phone is unlocked and compatible with the Asda network. You can check this by inserting the sim card into your phone and trying to make a call or send a text. If it works, you're good to go!
Once you've checked that your phone is compatible, the next step is to activate your Asda mobile sim card. This is done by visiting the AsdaMobile website and entering the unique code that comes with your sim card. From there, you'll be able to choose a monthly plan or add credit for pay-as-you-go usage.
Once your sim card is activated, you can start using it straight away. If you're on a monthly plan, then all calls, texts, and data usage will be covered by your plan. For those on a pay-as-you-go basis, you'll need to top up your account before you can make calls, send texts or browse the internet.
Topping up is easy and can be done through the Asda Mobile website or app, as well as in selected Asda stores across the UK. You can also use a voucher code which you can buy from any participating store. Simply enter your code on the website or app to add credit to your account.
Finally, if you need additional help then the friendly customer support team at Asda Mobile is always available to answer any questions you might have about using your sim card and topping up. So don't be afraid to get in touch if you need some help getting the most out of your Asda mobile plan.
With this guide, you now know how to easily use your Asda mobile sim only or pay-as-you-go plan with ease! All that's left is for you to start enjoying great call rates, unlimited texts, and plenty of data as you explore the mobile world with Asda.
Popular Questions People Ask
What is the amount limit of top-up?
You can Top Up your account between £1 to  £30. To avoid fraudulent activities, the daily limit is £30, the Weekly limit is £60, and the Monthly limit is £120.
How is my top-up expired?
You have to make a chargeable call every 180 days to activate your number. If you haven't used your top-up in the last 180 days, you won't be able to call anyone.
I hope this Asda mobile Top Up guide helps you to avail this voucher correctly. So share it within your circle and let me know in the comments if I missed anything. Have a great day.